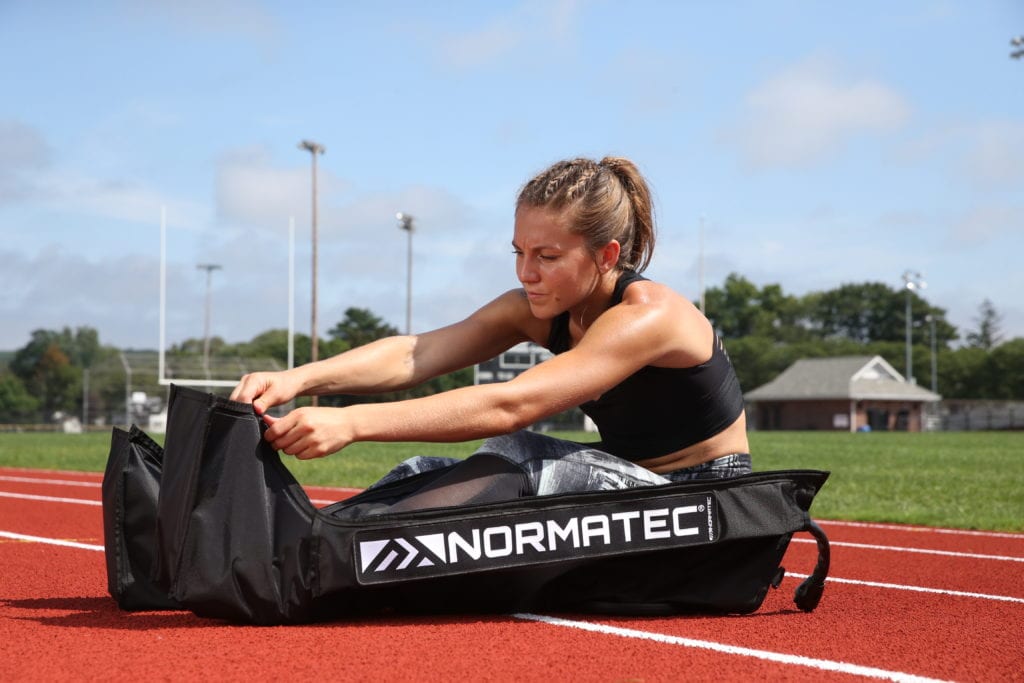 Normatec systems are a standard in professional and collegiate training rooms across the country. They are useful in the recovery from workouts and are used by our doctors to assist with treatments for certain injuries. By applying progressive pressure starting at a distal region and working up towards the body, the boots help to move metabolites through the veins and lymphatics in order to assist in  recovery.
Research has shown that this can provide benefits including:
·      Decrease pain intensity and inflammation
·      Passively clear lactic acid after training or competition
·      Reduced muscular contractures
·      Increased range of motion
·      Decrease swelling of injured areas
·      Management of muscular induced muscle damage (DOMS)
The science behind NormaTec Recovery
"NormaTec's founder, a physician bioengineer (MD, PhD), recognized the powerful potential of external dynamic compression and its crucial role in healing and recovery. The concept of using external compression to aid the body with its normal circulatory processes has been around since the 1960s; however, the science of compression had no major technological advances during the first 40 years of its use. After trying every available compression pump on the market with only unimpressive clinical results, NormaTec's founder realized that the key to advancing the technology of external compression is improving the massage pattern. Thus NormaTec developed and patented Sequential Pulse Technology, and the NormaTec Recovery System was born."

Technology
"NormaTec's cutting-edge technology was a lifesaver for the Flyers this season. It's very rare in my profession that any training or recovery modality is so readily incorporated by everyone on the team. The NormaTec achieved that extraordinary distinction because it just works that well."
Jim McCrossin, Athletic Trainer/Strength and Conditioning Coach, Philadelphia Flyers
Recovery
"Whether the athlete is healthy or injured, the customizable compression the NormaTec provides is vital to achieving optimal results in recovery from training or decreasing post injury inflammation."
Jason Biles, MPT, ATC, CSCS, PES, CES, Director of Performance Rehabilitation, Houston Rockets
Performance
"…the NormaTec…quickly became a part of my daily routine with our players for both immediate injury management and post-operative care, and I am more than pleased with the results"
Ed Lacerte, Head Athletic Trainer/Physical Therapist, Boston Celtics
"I'm always open to things that can help," James said. "I started using it, my legs started feeling better and I didn't stop. I started taking it on the road and everything. I mean, I think it's awesome."
–LeBron James, Cleveland Cavaliers
Denver Broncos' star players Eric Decker and Demaryius Thomas use the NormaTec Recovery System to get ready for the big game against Seattle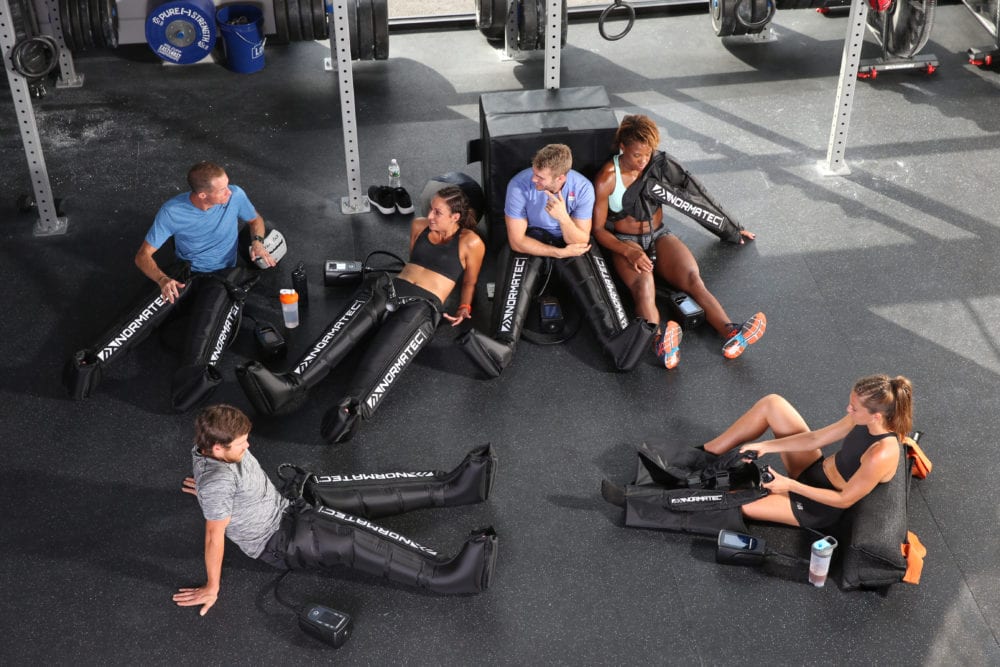 If you have any questions about how we utilize the Normatec compression system in our office, please give us a call and our Doctors would be happy to let you know how it could benefit your recovery and performance.
Give us a call today and start Recovering  (509) 922-1909