Work With One of Spokane's Top Chiropractors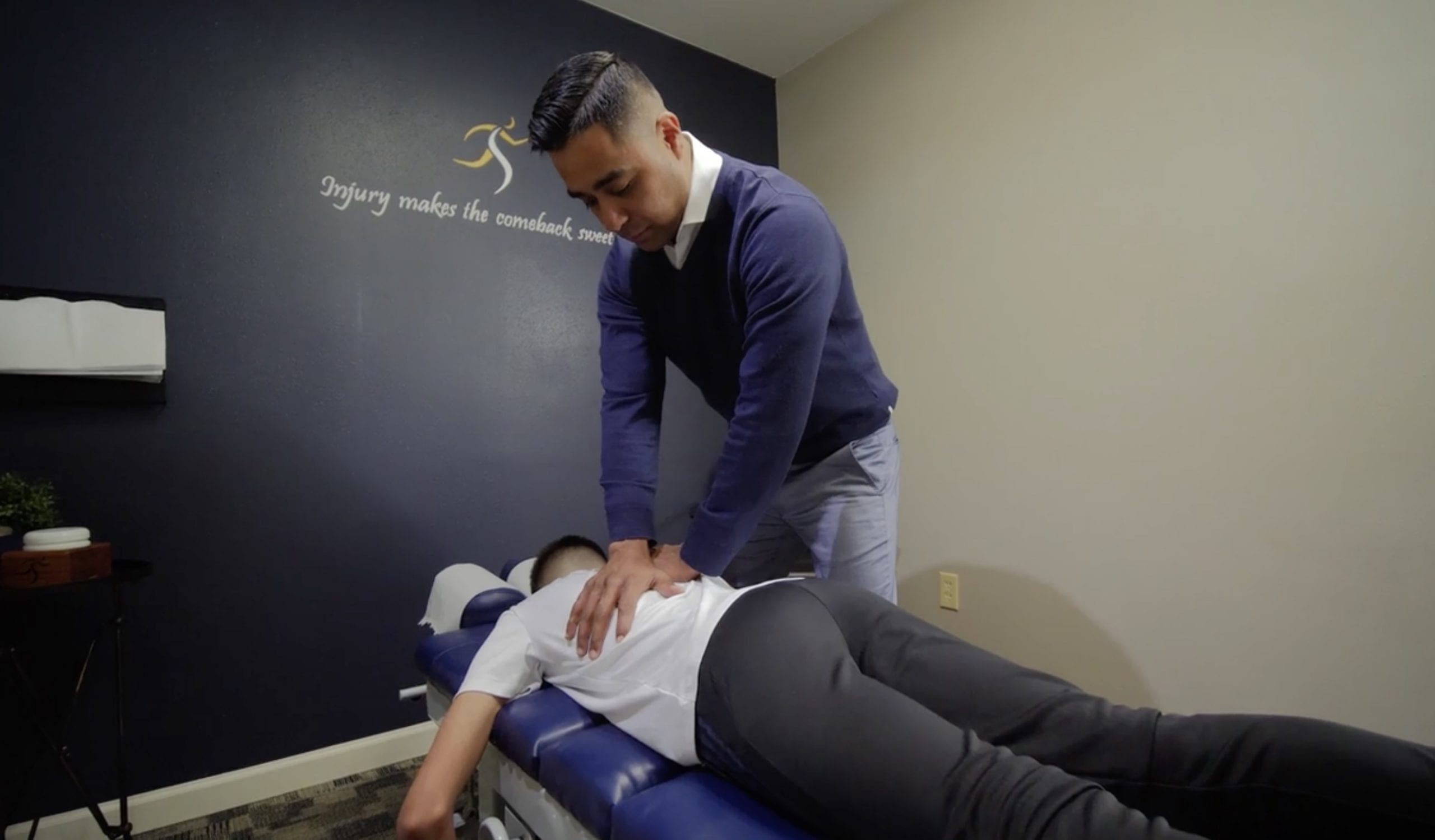 Chiropractic Adjustment, or Spinal Manipulation is the process of restoring normal motion to a joint. Often when an injury occurs, certain joints in the spine, pelvis, or extremities may become restricted and no longer follow their normal movements. These manipulations can be applied to the restricted or injured areas in order to restore proper motion, resulting in decreased pain, greater range of motion, and increased healing. There are multiple ways that a chiropractor can adjust the different joints throughout the body. Our highly trained Chiropractors at Summit Sports Chiropractic will determine what is the best way to mobilize a particular joint depending on the diagnosed condition and the patient being treated. Manipulation of the neck, low back, and extremities is a safe procedure with the end goal of increasing pain free range of motion.
If you have any questions on the process of Chiropractic Manipulation and how it may be able to help you, please feel free to give us a call or ask one of our doctors during your assessment.
Chiropractors take a natural and preventative approach to all musculoskeletal conditions. They pay particular attention to the spine, extremities and muscles. They perform a detailed history, physical exam, neurological exam and treatment plan to resolve condition diagnosed. If diagnosis is something we can not treat we will refer you to the proper physician who can help you with your condition. A Chiropractors purpose is to decrease pain, increase mobility, and restore function by performing specific spinal or extremity joint manipulation, also known as an adjustment.
The Summit Chiropractic &
Sports Institute Difference
At Summit, we aren't just a back pain specialist we believe in treating the body as a whole, incorporating chiropractic, specialized soft tissue techniques, and functional rehabilitation to mobilize and strengthen the injury. Our Sports Institute provides sport specific performance programs by incorporating strength and conditioning along with nutritional counseling.
Dr. Lopez is board certified in Physiotherapy, Active Release Technique, Graston Technique, and Kinesio Tape; all which are used regularly with elite athletes to maintain the highest level of function and performance that their sport demands. These techniques are used in almost every NFL, MLB, NBA, NHL, and NCAA facility. Dr. Lopez is a Certified Chiropractic Sports Physician, and is Chair of Sports Science/Sports Medicine and Vice President for the USA Track and Field Inland Northwest Association. He uses his experience with elite athletes and these specialized techniques to give every patient the opportunity to recover from their injury or condition as quickly as possible.
Dr. Asdrubal Lopez is a top-rated chiropractor in the Spokane Valley and all throughout Spokane and is well known across all of Eastern Washington. Give us a call today and let Dr. Lopez help you make your way to a pain free life.
Conditions we treat
Auto Accidents
Back Pain
Carpal Tunnel Syndrome
Children and infant
Disc Degeneration
Headaches
Knee Pain
Neck Pain
Nerve Irritation
Work Related Injuries
Sciatica
Scoliosis
Shoulder and Arm Pain
Sports Injuries
Sprain and Strain
Stress
Tendonitis
TMJ Disorder
Wellness
Whiplash