Asdrubal Lopez
DC, DACBSP, Founder/CEO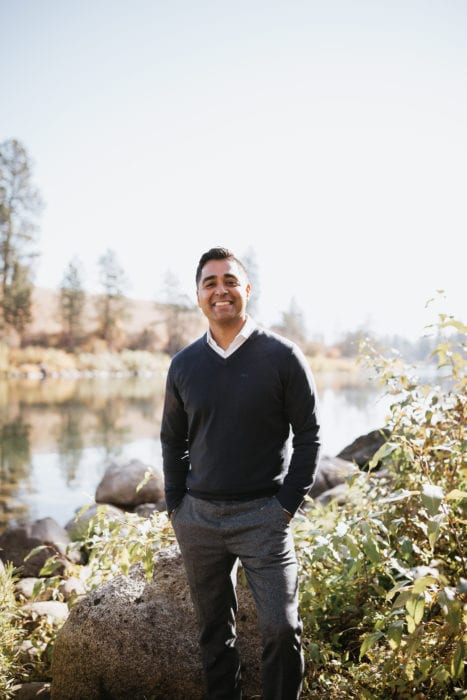 Dr. Lopez is currently the Chair of Sports Science and Sports Medicine of the USA Track and Field Inland Northwest Association. He is a Certified Chiropractic Sports Physician® (CCSP) – one of only 300 in the U.S. He holds a Diplomate of the American Chiropractic Board of Sports Physicians (DACBSP). He is certified in ART®, Graston® and is highly trained in Kinesio Tape®. Dr. Asdrubal Lopez is a graduate from Texas Chiropractic College in Houston, TX. While in school he had the opportunity to do an internship at Rice University's athletic department, where he worked and managed many varieties of sports related injuries on elite collegiate athletes.
Dr. Lopez also had the opportunity to do a hospital rotation and a neurosurgery rotation at Houston's Medical Center, one of the nations most respected hospitals. There he assisted the neurosurgeon and medical doctor in performing physical exams and reviewing special studies.
Dr. Lopez has served as the Medical Director and treating Chiropractor for the 2011-2021 USA Track & Field Junior Olympic Championships and Cross Country Championships held in Spokane. Dr. Lopez had the privilege to be chosen as one of the few Sports Chiropractors in the nation to be part of the medical staff for the 2014 – 2021 USA Track & Field National Outdoor Championships. He also had the opportunity to be one of the Chiropractors for the 2016 and 2020 USA Olympic Team Trials for track and field in Eugene, Oregon. In 2015 he served as Team USA Sports Chiropractor for the Junior Pan American Games in Edmonton Canada. He also did the 2017 Pan American Games in Peru. He was chosen as team America's Chiropractor for the 2018 Continental cup in the Czech republic. In 2019 Dr. Lopez was team Chiropractor for the IAAF World Relays Championships. In all these events Dr. Lopez in conjunction with the rest of the amazing medical staff had the privilege to treat the world's best athletes. In 2021, Dr. Lopez was chosen to go to the Olympic training center in Lake Placid, New York and work with the athletes for one week, taking care of the winter athletes trying to make the 2022 winter Olympic games in Beijing.
Dr. Lopez also serves as medical director and treating Chiropractor for any competition that comes to Spokane and is hosted by the Spokane Sports Commission – US Gymnastics, USA judo, USA Taekwondo, USA Wrestling, and USA BMX Championships.
As much as Dr. Asdrubal Lopez loves working on athletes, he takes the experience and certifications of treating sports injuries and applies them to his general practice patients. His goal is to get his patients better faster, so they can get back to their daily activities without pain. When Dr. Lopez is not working he enjoys spending time with his wife and four kids, going to church, working out, golf, playing soccer, doing triathlons and staying active.
If you have any questions please email Dr.Lopez at: